Transparency
Notices to consumers can no longer be buried in legal privacy policies. They must be presented in a clear and easily read format. With 65% of users now using mobile devices, these notices must work well on mobile. They must be available in multiple languages and accessible by the visually impaired.
CCPA has 3 specific notices: Notice At Collection, Notice Of Financial Incentive, and Notice Of Right To Opt Out. Each of these notices have specific purposes and uses.
PrivacyUX for CCPA dramatically eases the creation, maintenance and delivery of these CCPA notices, going beyond simple "compliance" to creating beautiful and clear notices that will build user trust.
While much attention has been given to the CCPA's "Do Not Sell My Info" button which must be available anywhere tracking or data ingestion occurs, the effort of honoring this user request operationally is dramatically higher, and this is where PrivacyUX for CCPA excels.
By utilizing a centralized opt out database with a high performance API, PrivacyUX enables realtime verification each time data is shared or sold by any internal department. Gartner refers to this as a "Central Source Of Truth" in its recommendation of preference management ecosystems. 
When compared to "Cookie" based systems such as the IAB's CCPA Compliance Framework,  PrivacyUX's central database approach is clearly superior because cookie systems store vital user preferences on the user's device where they are inaccessible except when the user is logged in.  
Today's digital commerce systems are all interconnected, and it is extremely common for companies to share user data with services that process the data, such as email marketing services, loyalty, and CRM. Under CCPA, these companies must be notified to stop sharing when a user opts out from data sales.
PrivacyUX handles this complex requirement elegantly by providing a managed API that allows trusted third parties to verify user permission each time data is shared.  This is called "downstream opt out compliance". PrivacyCheq is the industry leader in enterprise consent management, beginning with our COPPA compliance service in 2014.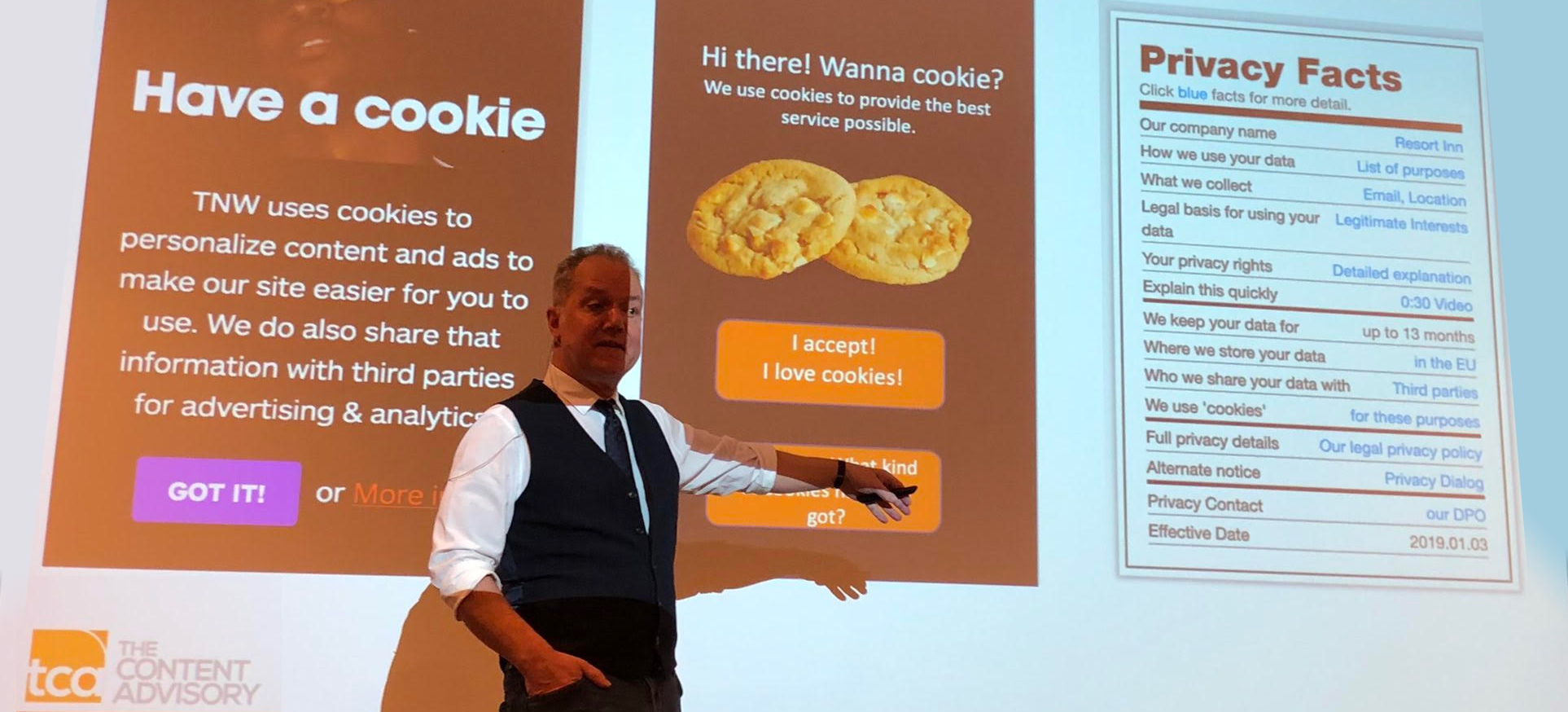 "These days, the quality of your customer experience (CX) determines success — but cookie consent notices are currently undermining if not destroying all of the hard work you put into creating great CX. Beyond the regulatory requirements, the real touchstone for your approach to data privacy is consumers' demands and expectations."
Tim Walters
VP and Privacy Lead, TCA
Beautiful "Just In Time" Notices
With 65% of all consumer interaction now being done on mobile devices, PrivacyUX for CCPA allows you design and deliver trust-building notices that look great on mobile devices while fully complying with both the spirit and letter of CCPA.
The service delivers multilingual Notice at Collection, Financial Incentive, and Right to Opt Out that adhere to CCPA's  "Conspicuous, Easy-To-Understand, Accessible" guidance.
Honor User Opt Out Preferences In Real Time, Forever
By conserving opt out preferences in a secure database, PrivacyUX for CCPA allows the enterprise to honor consumer opt-out requests instantly, and the managed API fully supports downstream opt out notification of third parties.
This is typically an extremely complex problem for modern enterprises that utilize many third party services.
Handles Child-Parent Opt Out
As the California Attorney General recently stated, the first CCPA enforcement efforts will focus on companies that are not properly handling child privacy.
PrivacyCheq led the industry with child privacy management tools when it launched in 2014 and continues to lead with operational child privacy technology for COPPA (US), GDPR (EU) and CCPA.
One Solution for all US States
PrivacyUX was built with adaptive compliance architecture, which isolates the enterprise from the operational nuances of different US states that have pending regulations (or in force, such as Nevada).
The core technology of PrivacyUX has been deployed for over 5 years, delivering operational compliance with COPPA, GDPR, PIPEDA, CALOPPA, and other notice and consent regulations worldwide.
Time & Cost Budgeting
A typical mid-sized enterprise with fewer than 250 data ingestion points can achieve full CCPA transparency and opt in compliance in just 4 weeks with PrivacyUX for CCPA.
CCPA compliance requires both outward-facing and internal integration. Since transparency and opt out must be offered at every data ingestion point, the main determining factor for operational CCPA compliance is the number of technical where data are gathered.
The PrivacyUX for CCPA service has been crafted for ease of integration with all consumer facing technologies through the use of a restful API. The API will be called when a user requests a notice and when a user chooses to opt out, view their data, or be forgotten.  Our experience shows that one hour per ingestion point is a fair estimate of integration effort.  
PrivacyUX for CCPA provides an administrative dashboard that facilitates the creation, testing and management of any number of notices.
Typically a skilled privacy professional can create a CCPA notice within 5 hours assuming they are interpreting existing privacy facts and not drafting the language. The admin dashboard is also used to create managed API keys for all trusted third parties that need to verify opt in as they process or re-share user data.
The following prices are effective until June 30, 2020. The PrivacyUX for CCPA service has a one-time provisioning (OTP) fee of $4000. Monthly subscription fees range from $950 (for pre-paid tier 3) to $7000 (tier 1).

| Tier 1 | Tier 2 | Tier 3 |
| --- | --- | --- |
| >1500 data ingestion points | 251-1499 data ingestion points | <250 data ingestion points |
| Annual prepay:$5000/mo | Annual prepay: $2000/mo | Annual prepay: $950/mo |
| Monthly: $7000/mo | Monthly: $3500/mo | Monthly:$1500/mo |

INTRODUCTORY "TRY IT" PRICING
All tiers – $4000 OTP+$2000/month – Good until 12/31/2020.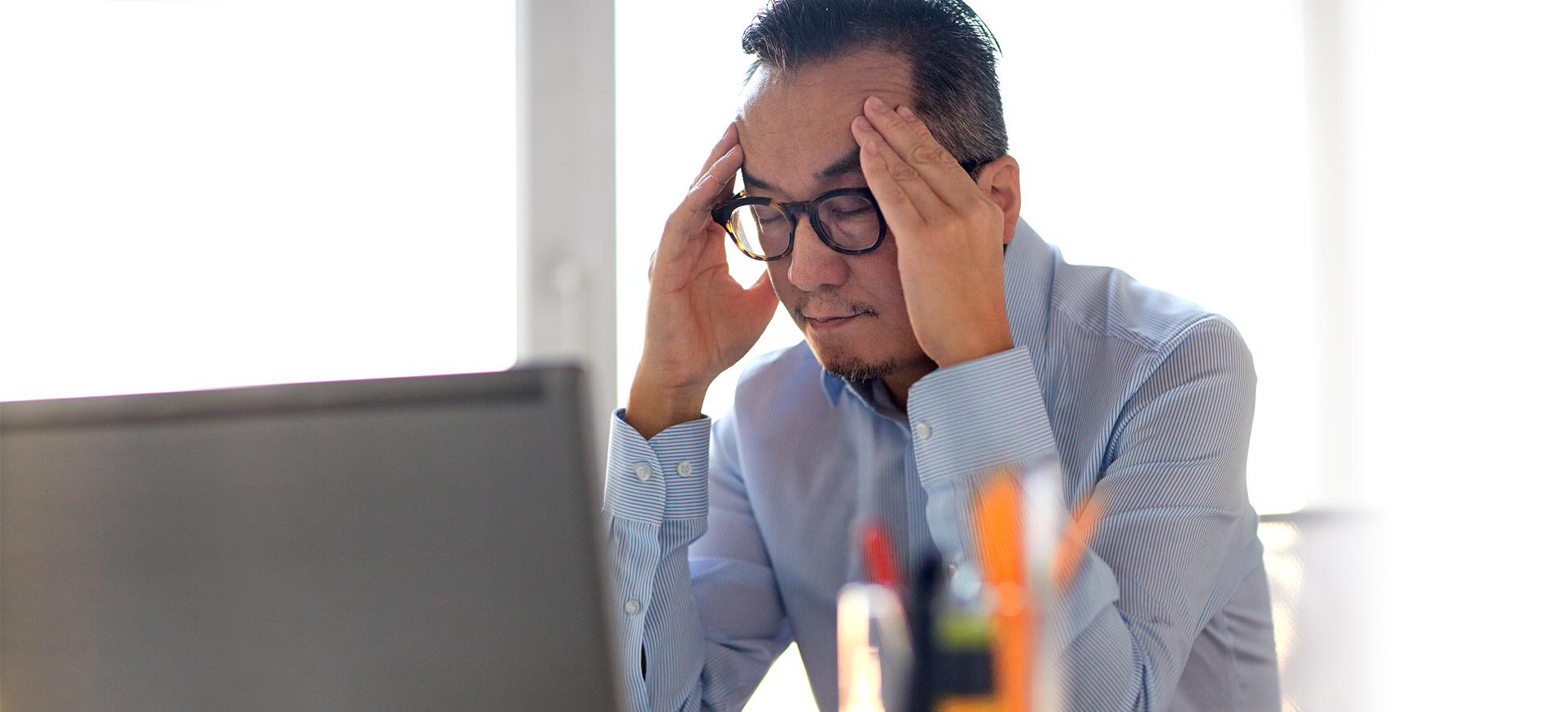 "By 2021, 80% of the negative financial impact of the CCPA will come from failure to implement a scalable subject rights workflow, as opposed to regulatory fines and litigation."
Source: Gartner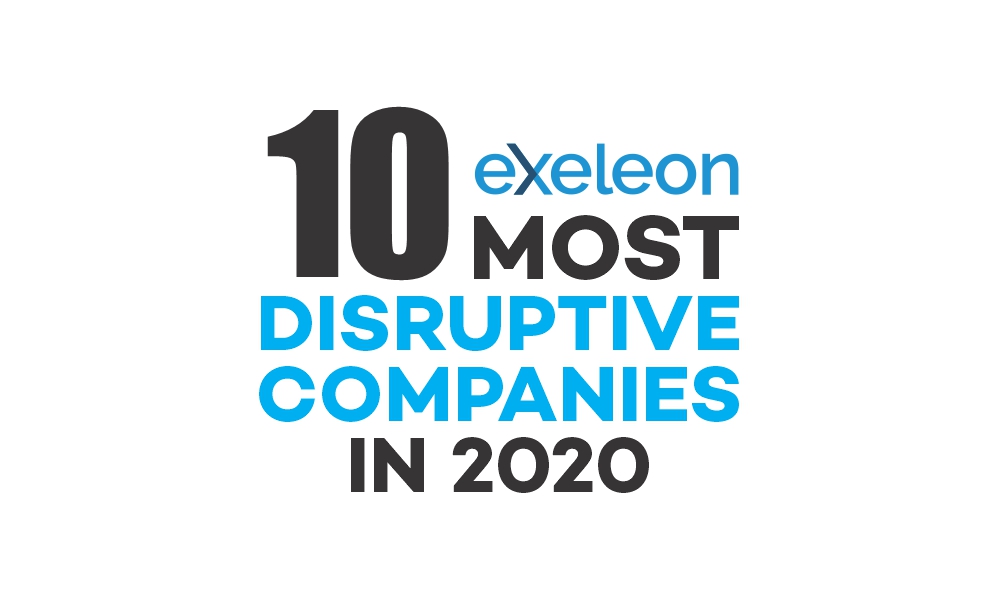 PRIVACYCHEQ HEADQUARTERS
146 Pine Grove Circle, York PA 17403 W75V+MR
GIVE US A CALL
1-844-243-2437 X 114